Ref. No.- 2021-1-DE02-KA220-ADU-000033541
Project Duration:  01.02.2022- 31.05.2024      (28 months)
European Certificates and Accreditation for European Projects
(EU-CERT )
The project aims to enhance quality in adult education and helps to ensure that adult education providers are able to find high quality adult education results which can be used in practice and which  becomes base for excellent adult education projects.
The project consortium is going to develop a mechanism to monitor the effectiveness of adult education project via an accreditation system which is based on clear criteria and a solid accreditation procedure.
Coordinator: University of Paderbonn (Germany)
Partners:    Associação Rede de Universidades da Terceira Idade – Portugal
TIR Consulting Group j.d.o.o – Croatia
Ingenious Knowledge GmbH- Germany
Esquare- France
STANDO- Cyprus
Ref. No.- 2021-1-PL01-KA210-YOU-000031086
Project Duration:  01.02.2022- 30.09.2023     
The aim of the project is to support young people with fewer opportunities, in particular those who are at risk of discrimination based on their sexual orientation and worldview, and to overcome the barriers they face in society, through mutual learning, awareness raising, knowledge and skills development for youth workers and to raise awareness, knowledge and develop the skills of youth workers and potential employers of youth new to the labour market on LGBTQ+ issues and to develop common standards for communication and cooperation with LGBTQ+ youth, based on respect, empathy, dignity and tolerance.
Coordinator: Fundacja Cooperacja (Poland)
Partners:    TIR Consulting Group j.d.o.o – Croatia
Centre of Art, Culture and Social Empowerment Kallitechnio- Greece
Sdruzhenie Global Organizeyshan for Divelapment- Bulgaria
Ref. No.- 2021-2-IT01-KA210-VET-000048305
Project Duration: 01-05-2022 – 01-05-2024
JOBLINGUO

Empowering the professional profile of people with migrant background
Objectives:
O1 > Support the job market inclusion of people with migrant background through the improvement of their professional profile in terms of sectoral language;


O2 > Adapt the training offer of VET providers and other stakeholders to the linguistic needs of people with migrant background.


Coordinator: EduLab Italy
Partners:
TIR Consulting group j.d.o.o- Croatia
NGO Nest Berlin- Germany
Zbornica za razvoj podjetnikov  BIC – Slovenia
Ref. No.- 2021-2-IT01-KA210-VET-000048305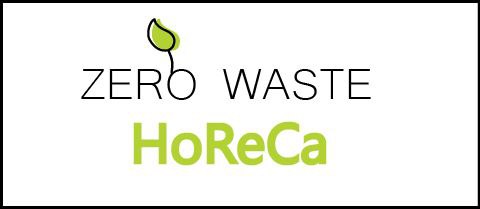 Project Duration: 01-05-2022 – 01-05-2024
HoReCa Zero Waste:
Enhancing the access to OERs and greening the curricula
The project aims to support the implementation of innovative teaching methods, through the digitalization of the learning offers for profession "Cook" and "Waiter" and developing new teaching and training modules for food waste prevention.
The transition to a circular economy is a major contribution to the EU's efforts to boost competitiveness, economic growth and job creation. Such a transition represents an opportunity to transform our economy, build competitive advantage and create sustainable jobs.
Coordinator: Level H ltd Bulgaria
Partners:  

TIR Consulting group j.d.o.o- Croatia
INNETICA- Spain
Skills Zone Malta
Innovation Frontiers- Greece
New Island Ltd. Bulgaria
YOUTH WORKERS 2.0
Erasmus+ Training Course for Youth Workers
A large proportion of youth workers need to learn how to use digital technology to carry out their youth work, such as providing educational and cultural opportunities through courses and workshops, creating promotional materials to reach a specific target group, and increasing their visibility through the use of the appropriate digital devices and applications. (Commission of the European Union, 2018).
Coordinator: U Thrive ASBL Belgium
Partners:  

TIR Consulting group j.d.o.o- Croatia
Octop'us- France
Latvian Association for Young Activists- Lativa
Teach Solais Community Development CLG- Ireland
MALMO IDEELLA-Sweden
Youth Bridges- Germany
Bal Petegi- Turkey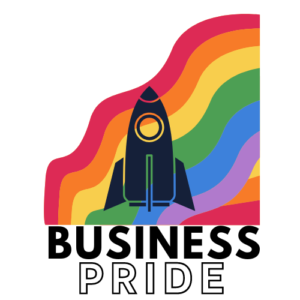 -TO PROVIDE THE ENCOURAGEMENT AND TO SUPPORT THE DEVELOPMENT OF THE SKILLS, ATTITUDES AND KNOWLEDGE THAT LGBTQ YOUTH REQUIRE TO BECOME SUCCESSFUL ENTREPRENEURS.
–TO ADDRESS THE OPPORTUNITY GAP FOR LGBTQ+ YOUTH.
Coordinator: Highlights e.v, Germany
Partners:  

TIR Consulting group j.d.o.o- Croatia
FFE, Poland
Project No.:  2022-3-DE04-KA210-YOU-000099662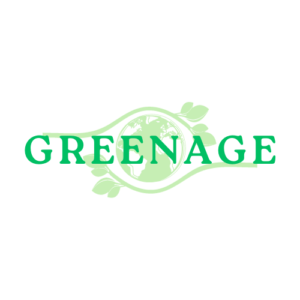 The aim of the GREENAGE Project is – to promote healthy and active ageing by improving of ecological behaviour and green skills of adult learners. The GREENAGE project addresses environmental and climate-change challenges by elaborating non-formal training handbook and videos for adult learners aiming to develop their green skills in everyday life.
Coordinator: Siauliai City Municipality Education Center, Lithuania
Partners:  

TIR Consulting group j.d.o.o- Croatia
Project No.:  2023-1-LT01-KA210-ADU-000161637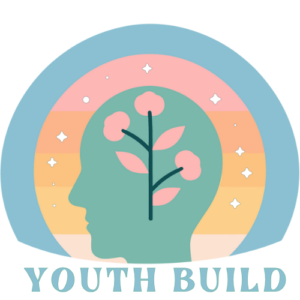 YOUTH BUILD
Empowering You(th): Building Psychosocial Resilience in Vulnerable Communities
The aim of "YOUTH BUILD" project is to provide comprehensive psychosocial support to young people in vulnerable communities/ situations, equipping them with the tools and mindset necessary to navigate and overcome adversity. By focusing on their psychological and social well-being, we aim to foster resilience, enhance self-esteem, and promote positive mental health outcomes among the youth. 
Coordinator: EESTI VAIMUPUUDEGA INIMESTE TUGILIIT (ESTONIA)
Partners:  

TIR Consulting group j.d.o.o- Croatia
Fundacja Forum Edukacji- Poland
Project No.:

 

2023-2-EE01-KA210-YOU-000168327
The aim of the project is to develop a competence workshop program (at least 24 hours) along with its validation, expanding or equipping with missing competences people who would like to provide social/environmental support to terminally ill and terminally ill people or to support the families of such people. 
Coordinator: Fundacja Forum Edukacji- Poland
Partners:  

TIR Consulting group j.d.o.o- Croatia
A.N.D.O.S- Italy
Project No.: